Asx Fundamental Analysis
Regardless of how you trade or invest, fundamental analysis is crucial for successful research.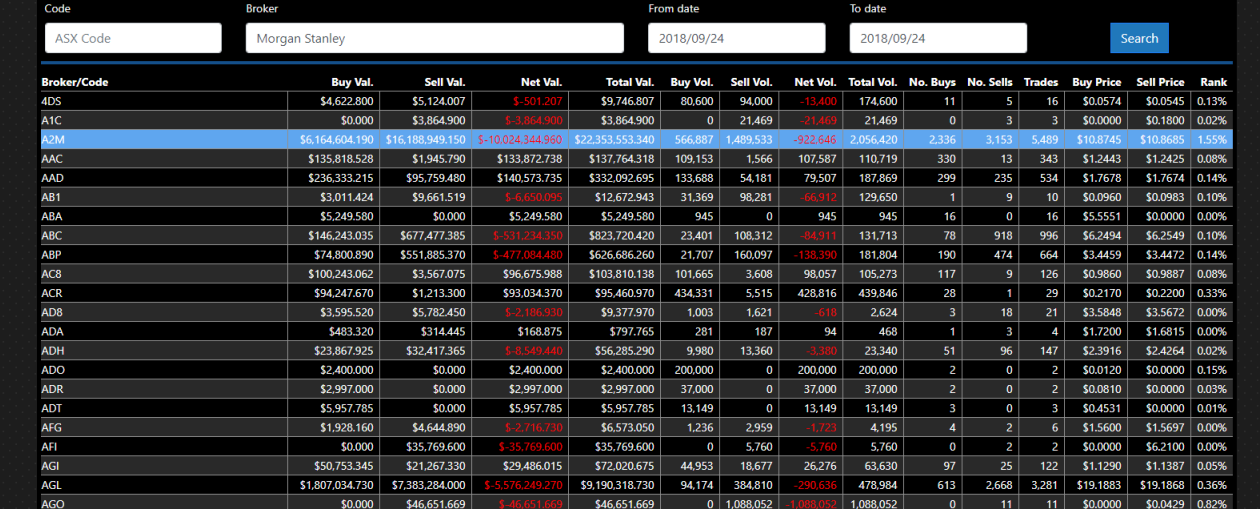 ---
Range: T+3 Day Reporting
Track the smart money.
Use insider knowledge to see who's trading what—which stocks the smart money is buying.
View Broker Data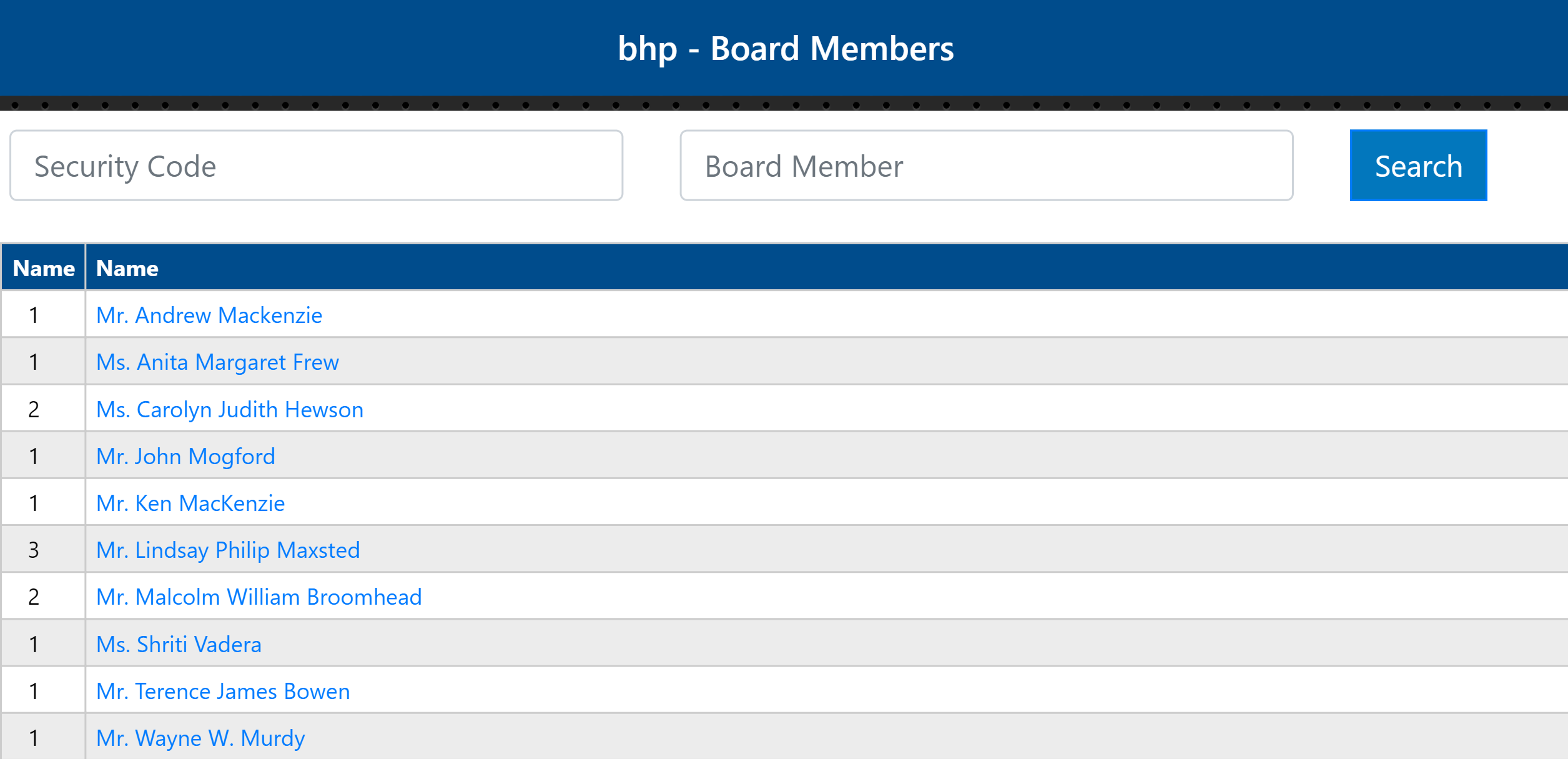 ---
Quickly find who's at the healm of each ASX public company.
Cross reference where each directors interests lay for other companies, and whether or not they sit on multiple boards.
View Board Members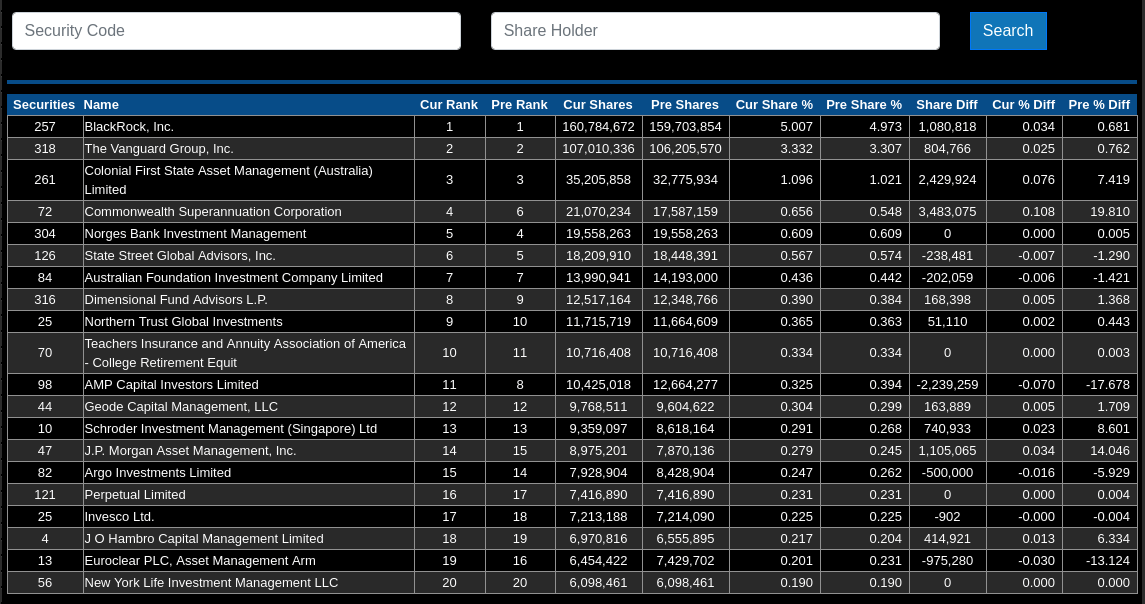 ---
Follow large intstitutional investors and where they are investing.
Quickly find the top 20 investors in any stock and cross reference with other securities they own or simply see how the shares are distributed compared to the rest of the shareholders.
View T20 Share Holders

---
A quick and easy place research ASX security financials and information in an easy to navigate portal.
31 Day Historical Data
Fundamental Details
Financial Reports
Dividend Payments
Adjustments
Board Members
T20 Share Holders
View Company Financials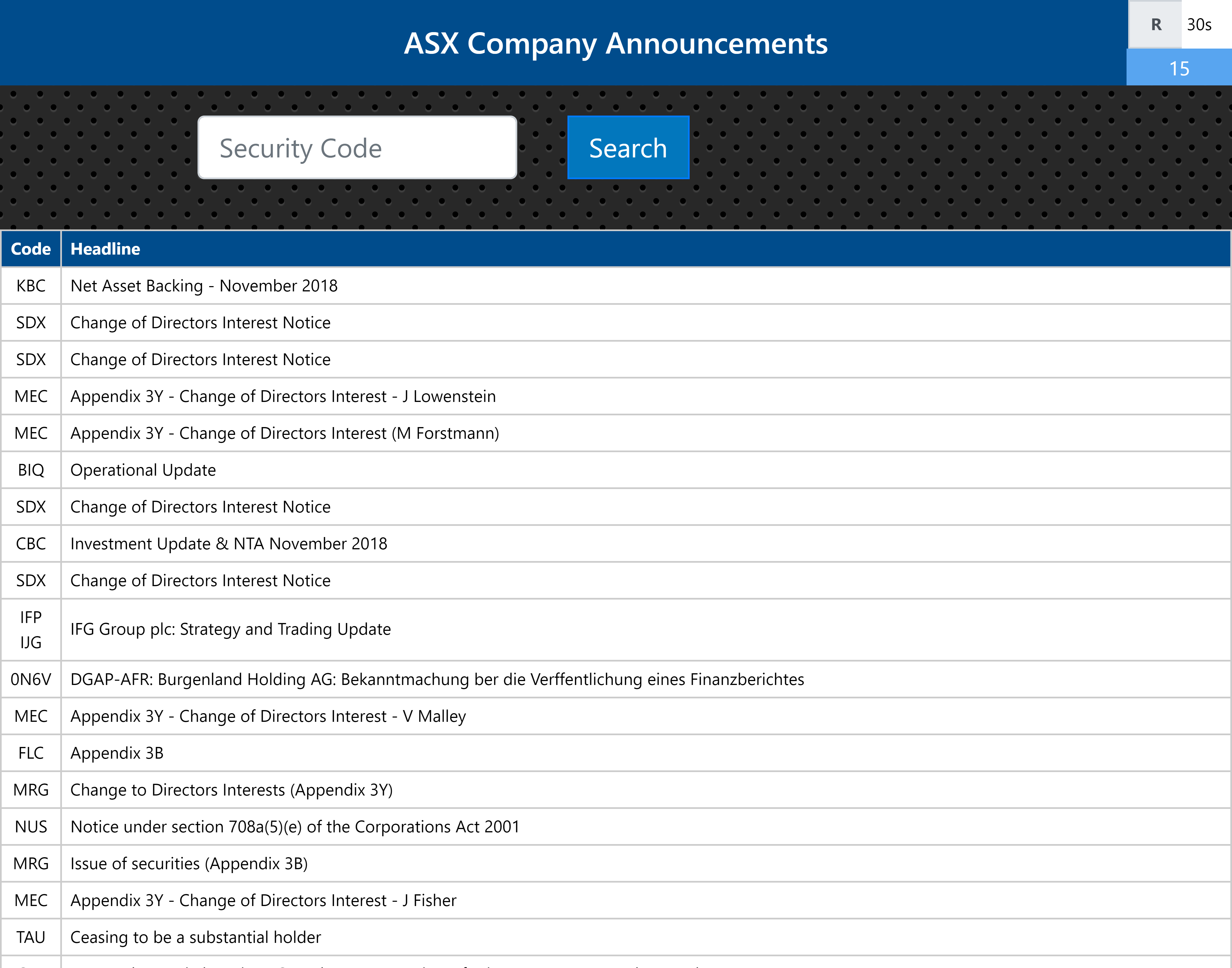 ---
Live ASX company announcements.
Quickly see the news that will most likely influence the markets direction and investors reactions.
ASX Company announcements are viewable as a feature on the bottom of each scan, as a seperate pop-out window or filtered to each security.
View Company Announcements